News
The Best Forex Brokers: What You Need to Know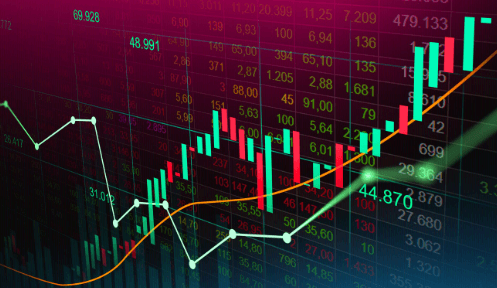 The foreign exchange market, or forex for short, is the largest and most liquid financial market in the world. With a daily trading volume exceeding $6 trillion, traders and investors around the globe are keen to dive into this ocean of opportunities. If you're looking to begin your forex trading journey, the first step is to find the best forex broker to meet your needs. But how do you distinguish the best from the rest?
Understanding Forex Brokers
Forex brokers act as intermediaries between retail traders and the interbank foreign exchange market. They provide trading platforms and tools, execute trades on behalf of clients, and offer various services like market analysis, educational resources, and customer support.
Factors to Consider When Choosing the Best Forex Brokers
Regulation and Security: Prioritize the safety of funds. Ensure your broker is regulated by reputable financial authorities.
Trading Platforms: A reliable platform can make all the difference. Popular options include MetaTrader 4 and 5, but proprietary platforms can also be valuable.
Spreads and Commissions: Understand the fee structure and check for hidden charges.
Leverage and Margin: Choose leverage levels suitable for your risk tolerance.
Customer Service: Efficient support is essential, especially for urgent queries or technical issues.
Educational Resources: Brokers with robust educational tools can be invaluable, especially for beginners.
Emerging Trends Among the Best Forex Brokers
Social Trading: Allows traders to copy strategies of successful peers.
Mobile Trading: Ensures seamless trading on the go.
Robo-Advisors: Provides automated trading strategies based on algorithms.
Types of Forex Brokers
Market Makers: They set buy and sell prices and can quote above or below market prices.
No Dealing Desk Brokers: They offer direct access to the interbank market, with subtypes including STP and ECN brokers.
Hybrid Brokers: A mix of Market Makers and NDD features.
Account Features Among the Best Forex Brokers
Demo Accounts: Great for practice without financial risk.
Micro/Mini Accounts: Suitable for beginners.
Standard Accounts: For experienced traders with more capital.
VIP/Premium Accounts: For high net worth individuals, offering added perks.
Deposit and Withdrawal Options
The best forex brokers offer multiple funding methods such as credit card transactions, bank transfers, and e-wallet options.
Additional Trading Tools and Research Resources
Tools like Economic Calendars, Autochartist, Trading Signals, and advanced Technical Analysis tools can be pivotal for traders.
Cultural and Regional Considerations
The top brokers cater to specific regions, offering localized support, regional offices, and banking solutions.
Promotions, Bonuses, and Loyalty Programs
Look for welcome bonuses and loyalty programs that reward frequent trading.
Technology and Infrastructure
The best forex brokers ensure fast trade execution, reliable servers, and robust infrastructure for minimal downtime.
Risks and How to Mitigate Them
Forex trading is inherently risky. Ensure awareness of market volatility and platform-specific risks. Opt for brokers with negative balance protection, use stop-loss orders, and continually educate yourself.
Conclusion
Embarking on the forex trading journey requires not only skill and knowledge but also the right partner in your chosen broker. With a myriad of options available, considering aspects from security to technology and region-specific offerings will guide you to the best forex brokers. A well-informed choice will pave the way for a successful trading experience.